"The children looked forward to the sessions, Emily and Carlos established great working relationships with the children and they learnt so much in their half term of sessions." 
Coquet Park First School
"I loved the lessons and I got much better at not missing the ball."
Pupil from Coquet Park First School
"I liked the lesson and the club, I want to keep playing tennis now."
Pupil from Coquet Park First School
"Thank-you so much for the Street Racket taster sessions today. Pupils have thoroughly enjoyed it and were talking about it at break and lunch times!"
Jennie Gladstone, P.E. Co-ordinator, New York Primary School 
"I was lucky enough to be part of the Street Racket lesson with 3E. I thought it was totally fab! It was informative, pacy and really inclusive. Emily was brilliant with the children and I would totally recommend her to come in again!
Marine Park First School
"2 North loved the street racket session with Emily. She packed lots into the session and they were active throughout. As a teacher I could see how I could do these sessions myself with my class. Simple but really fun."
Marine Park First School
"Loved Street Racket. A really easy to pick up and learn game which both the children and staff loved playing. A nice entry level skill game to help children to progress to racket ball games. The children were engaged and active for the whole lesson. Emily James was fantastic at involving all the children and communicating at their level."
Marine Park First School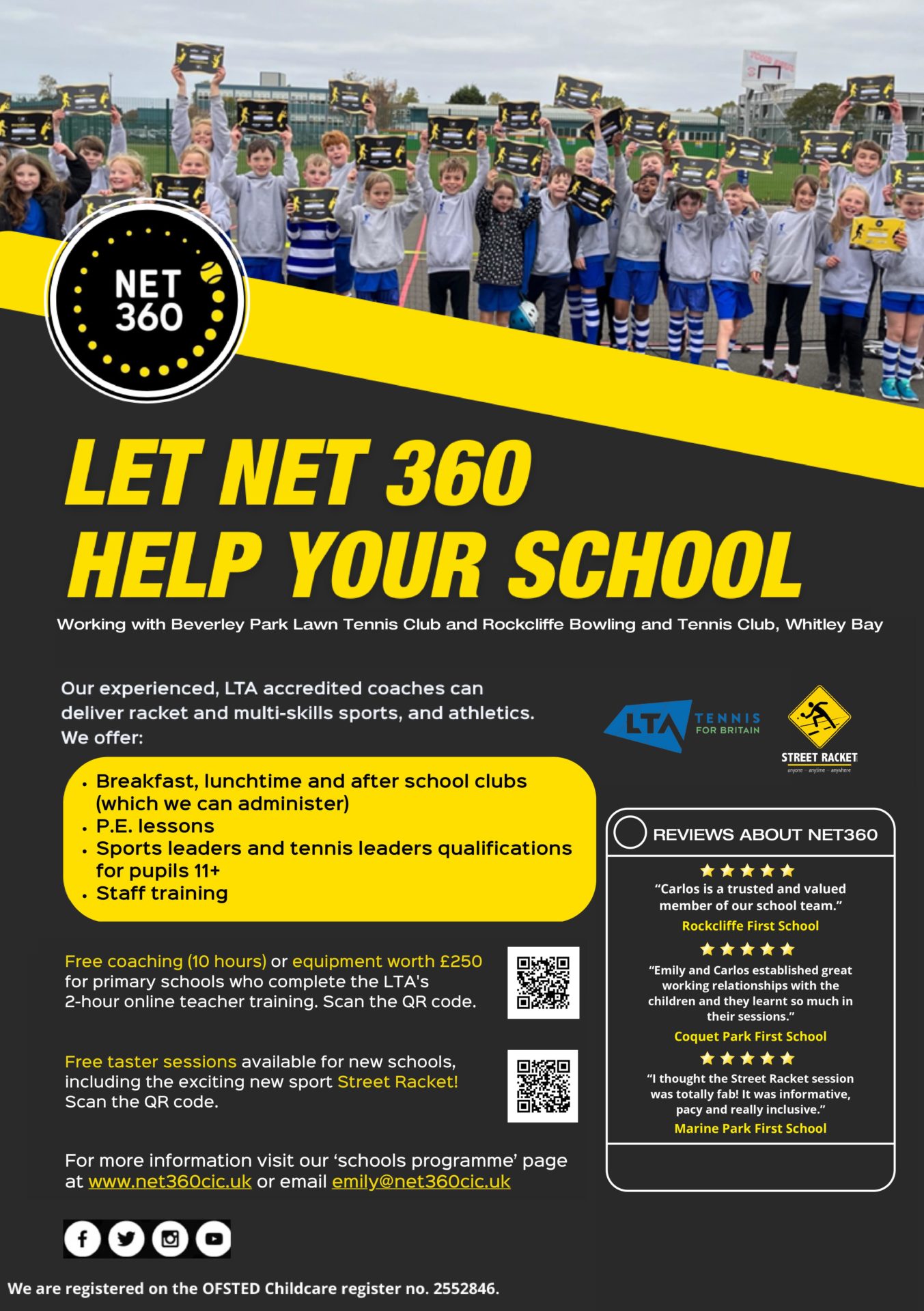 NET 360 CIC is always looking to work with local schools to get more children active and playing Sport.
We offer the following sessions in racket sports, multi-skills and athletics, for First, Middle, Secondary or Special Schools:
Breakfast Clubs
Lunchtime Clubs
After School Clubs
Curriculum Tennis lessons
Tennis Leaders qualification
School Tennis tournaments
Multi-Sports sessions
Sport Leaders UK qualification
NET 360 CIC offer each new partnership with a school a half price taster day for each year group to give every child an opportunity to have a go and help them improve their skills. 
If your school is interested in any of the above sessions or want to book a taster day please fill out our online form or email NET 360 CIC.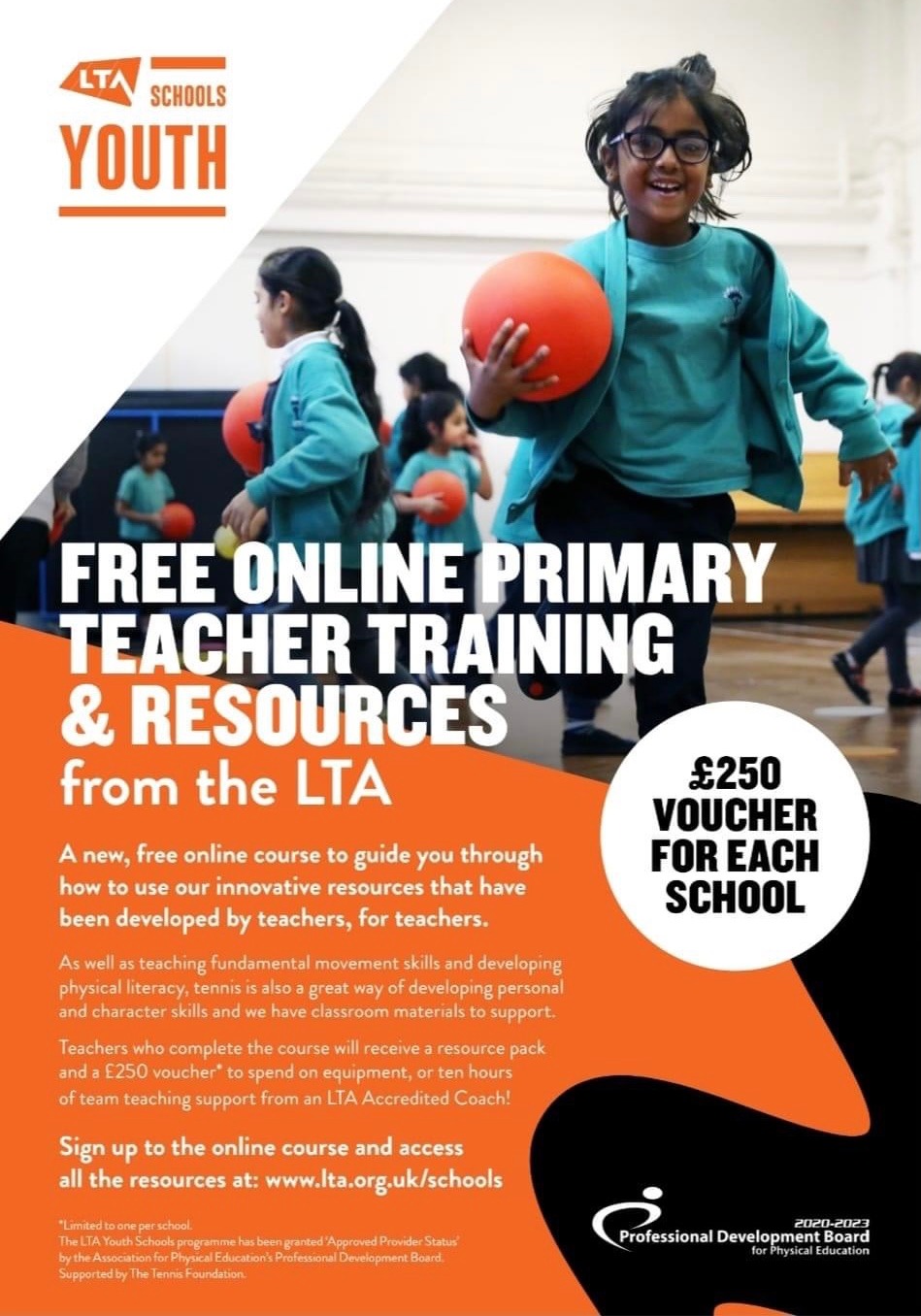 The LTA is now offering all schools a free training course for teachers and also rescources to help support lesson plans. Every school that completes the training will receive a £250 reward voucher which will allow the club's coaching team to deliver Tennis in the school. To register click here.
"The LTA Schools training course was easy and extremely accessible. I learned a lot of skills and ideas to take forward into my teaching. We were also lucky enough to win tickets to Wimbledon through the LTA schools ballot because I had undertaken the course. I would definitely recommend it to all teachers – even those confident in PE."
Jennie Gladstone, P.E.Co-ordinator, New York Primary School